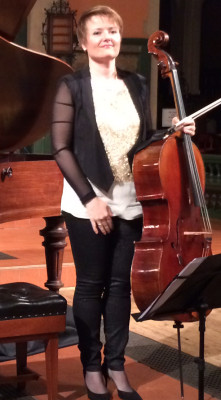 Corinne gave her first official concert since the release of her CD Macedonian Sessions and returning to the platform after a major shoulder injury halted her career for several years. Read what one audience member had to say:
The Beethoven was magisterial; the Bridge joyous & the Britten deeply powerful. Nearly a full range of emotional participation….. & the rapport between yourself & Kathron was complete along with the tenderness of the Casals. Sincere thanks for creating a perfect evening's music!
More concert dates announced soon!